Priority Plus Whaleshark Tour Booking | August - September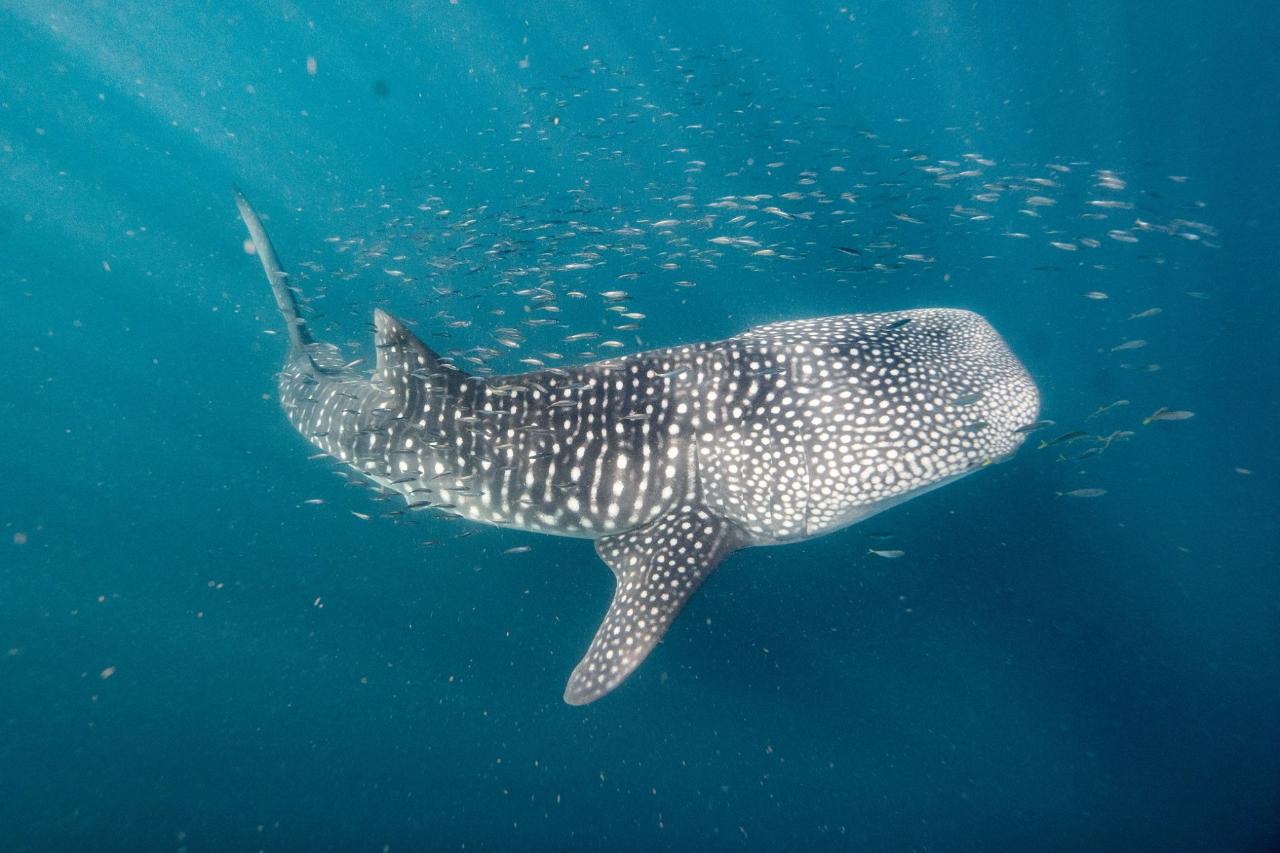 天數: 10 小時 (左右)
位置: Exmouth, WA
产品编号: PJYNRW
We have developed these tours exclusively for our booking partners based on feedback from a wide variety of agents, RTOs and travel industry consultants. These tours differ significantly from the standard tours on our website and are only available to our Agents.


Our Priority Plus tours offer your guests a package of:
1. one of our Gold Medal Winning Whale Shark or Humpback Whale Swimming Tours
2. our complete Tour Photos Package including preferential treatment to maximise the likelihood of the guest getting the iconic shot of them swimming with a whaleshark
3. and our Priority Plus Upgrade for if their booked tour is cancelled due to bad weather, or if its a No Sighting Day - guests with Priority Plus Insurance are the first to be rebooked onto the next available tour in town - including attempting to reschedule other guests off tours to fit them on if we possibly can!

Guests appreciate this as it absolutely maximises the likelihood they will actually get to swim with a Whale Shark or Humpback Whale given the time, effort and cost of getting to Exmouth.

Agents benefit in that:
A. you increase the dollar value commission you generate from the booking
B. the possibility of you having to lose your commission due to bad weather, or a partial refund is significantly reduced
C. the hassles associated with refunds or partial refunds are avoided as much as possible
D. you are able to sell a tour to your customers that is clearly different and better to what they can book with us direct.
In terms of a description of our tour and its benefits for your guests:
Join Ningaloo Whaleshark Swim's team of committed, fun-loving and friendly professionals for a day out on the Ningaloo Reef & experience wonder for yourself. Marvel at the size, grace and beauty of the biggest shark, and one of the biggest whales in the world - the humpback whale - as they cruise alongside you through the pristine waters of the Ningaloo Marine Park.

There is so much more out there to enjoy and share with you too! Our tour includes two free snorkels on the Ningaloo Reef for all onboard (corals of all shapes, sizes and colours, and also free snorkeling with manta rays we encounter during our tour as the opportunity arises.
Having our own spotter plane means on average you will get to swim with a whaleshark for around 50% longer than the industry average (Parks and Wildlife monthly reports 2017). Guests on a whaleshark tour that shares a spotter plane with other tours regularly have to wait in a line of boats for their turn to swim with a whaleshark or whale, and then have to get out to let customers on the next boat have a go. NOT with us! Our own plane means your own whaleshark.

This tour is about swimming with a whaleshark and some stunning whale watching. AND it offers you a MEGA FAUNA GUARANTEE that may be one of the best in the world if we can't find you a whaleshark to swim with.

No whalesharks to swim with on the day of your tour? No problem. Enter the water to swim with a humpback whale instead! If we are unable to find you a whaleshark to swim with on the day of your tour, we will find humpback whales for you to enter the water and swim with instead! (The average Ningaloo humpback whale is twice as long and three times as massive as the average Ningaloo whaleshark... so its not exactly a step backwards!)
WHEN DO WHALESHARKS LEAVE THE NINGALOO?
The simple answer is very occasionally in late July, occasionally during August, and usually during September. (And very luckily, sometimes later too!)
The good news is that the latest 2017 research has confirmed that a significant minority of whalesharks (20%) stay around the Ningaloo for months after most of the others have left - and indeed that there may be a permanent Ningaloo whaleshark population.