Humpback Whale Swim & Watch Tour 2024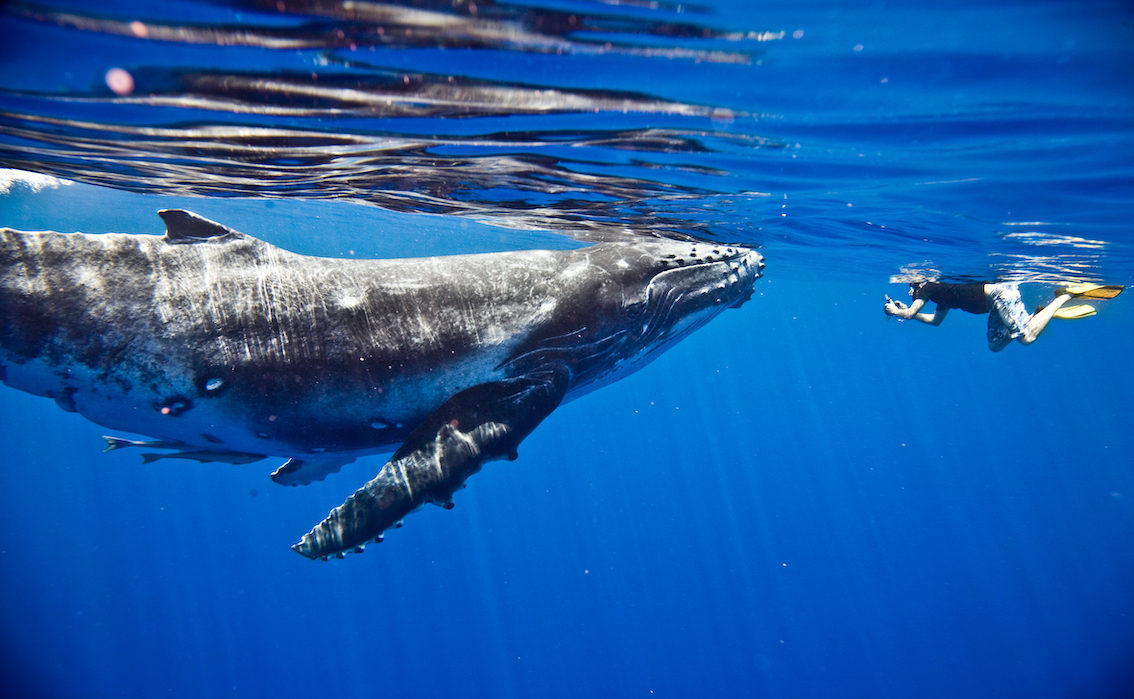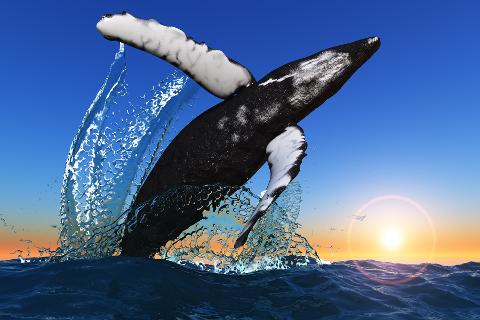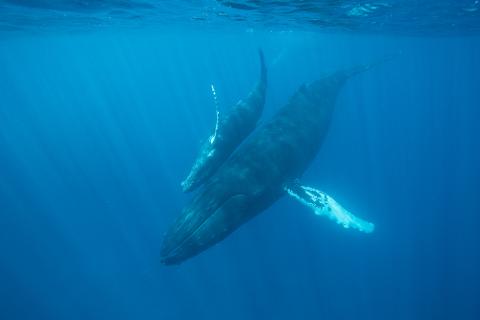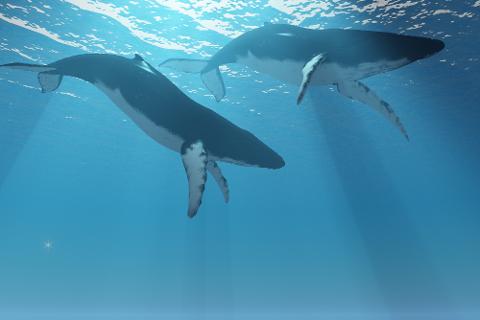 Duración: 9 Horas (aproximadamente)
Ubicación: Exmouth, WA
Código de producto: HBWS
Every year over 30,000 humpback whales pass our Ningaloo reef at different stages of their migratory journey and we are extremely excited to be part of the first swimming with the humpback trials on the West Australian coast. Our experienced and passionate crew aboard the 55ft Heron offer the perfect platform to start this incredible adventure.
For many years we have been captivated by the thousands of humpback whales that pass by Ningaloo, their size, beauty, and antics have enthralled people from all over the world. There aren't words to describe the humbling feeling and the connection you experience when you are beside an amazing creature like a humpback whale.
We now have the opportunity to enter their world and swim quietly along with them to experience a small part of their journey. Our aim is to use our spotter plane to find a humpback or a pod of humpback whales that are resting as these slow moving whales are more likely to be interested in interacting with our swimmers and providing that breath taking experience you will never forget.
There will be only 7 swimmers in the water at any one time along with our guide and photographer to capture this truly amazing event. There may be the opportunity in the early part of the season to swim with both humpback whales and whale sharks on the same day if conditions are favourable and the animals are willing to join in.
Our day will start with you being picked up and delivered to our beautiful boat Heron. Once on board we start with a barista made coffee, a briefing, and then head out to the reef for our morning snorkel . People wanting to swim with the humpbacks will need to be able to demonstrate a reasonable ability to swim and be over the age of 13. Anyone just wanting to join for the day as an observer or snorkel in only the morning and afternoon snorkels doesn't have to have the same level of ability as a humpback whale swimmer.
After our morning snorkel the plane will search for a resting pod and we will make our way out to spend some time with these guys and see if they are interested in swimming with us. When the humpback swimming is finished for the day we serve a fresh buffet style lunch with all drinks provided. If time permits, we'll move into one of our favourite snorkelling spots for another explore of the Ningaloo reef. We will have you back in Exmouth later in the afternoon.
This is a full day adventure and because we are engaging with animals none of it can or will be rushed, our experienced skipper and crew will decide on which humpbacks look interested in swimming with us and move on to another pod if they look more suitable.
INCLUDED IN THE TOUR
Complimentary bus transfers from and to your accommodation
Experienced, passionate guides who are all qualified dive professionals
Qualified Marine Specialist on board
Professional Photographer on-board - Professional photos of your day included free of charge
Restaurant-catered meals for morning tea, gourmet lunch (including local Kailis prawns) - Special diets can be catered for, please notify us before!
Barista-made morning Coffee, tea, soft drinks and chilled filtered water
All new dive equipment (incl. corrective lens masks), noodles and life vests if required
Humpback spotter planes
In-water radio communication with spotter plane
Hot fresh water showers after in-water activities
Up-to-date scientific research and interpretive material provided
Gift bag on return
All government fees are included