PADI Free Diving Level One Course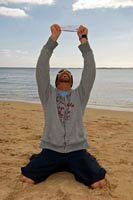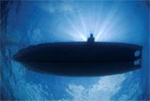 天數: 2 天 (左右)
位置: Exmouth, WA
产品编号: FreeDiveCourse
Freediving Level 1
The introduction to the purest form of diving. Learn proper breathing techniques, familiarize yourself withdiaphragm breathing and take a deep breath like you never have before. In the PADI level 1 Freediving course you acquire the proper skills and knowledge to participate in Freediving to Maximum depths of 20 meters (60 ft) in the most relaxed and safest manner possible. You will develop the skills necessary to train your body to be more efficient with breath-holding, gain better respiration and muscle flexibility and learn new skills to take your Freediving to the next level.
This 2 Day course runs on demand.
Day One: In the pool to learn the techniques.
Day Two: Out Free Diving the Ningaloo Reef off one of our Boats.
Certification Level 1
Please 'OPT IN' to receive email booking confirmations & our medical questionnaire.