Island Adventures (6 Days)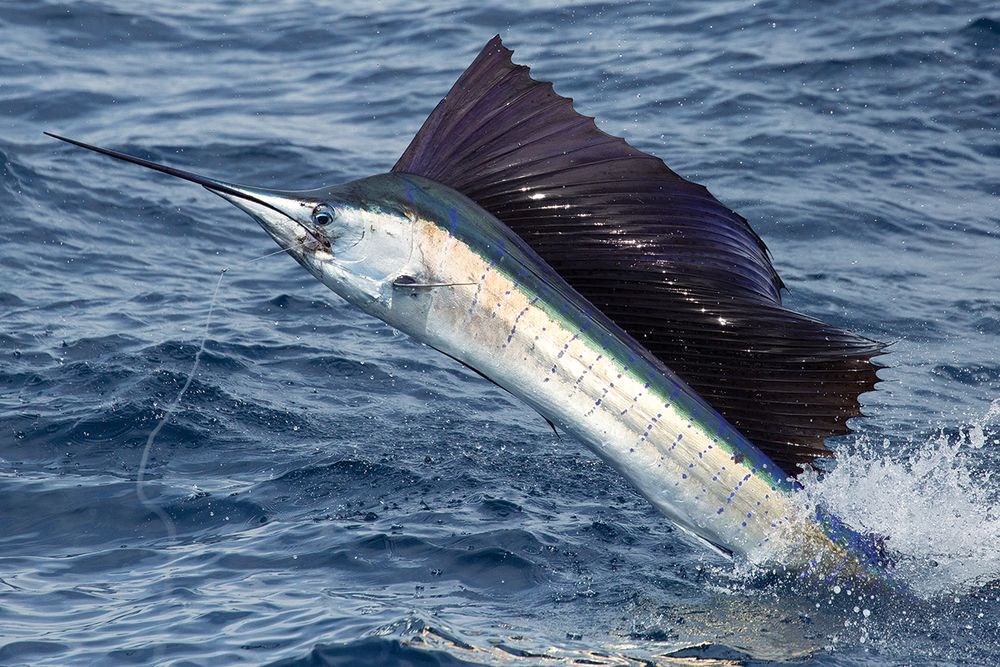 Duration: 6 Days (approx.)
Location: Exmouth, WA
Product code: PJ9EAR
Available August through till March

Itinerary
Day 1 – The boat
departs the Exmouth Marina between 7-8am to arrive at the magical
Montebello islands at about 6pm. To pass the time, we throw the lures
out and trawl for Sailfish, Marlin, Mackerel and Tuna. Stopping off at
the Barrow Island we catch some bottom fish to throw on the Barbie for
your first night.
Day 2 – After a cooked breakfast, we spend the day trawling, snorkeling for crayfish and sightseeing around the islands.
Day 3 – Bottom fishing and trawling around the islands.
Day 4 – Steam out to Tryal Rocks and trawl for mackerel, sail fish, marlin, and GT'S
Day 5 – Fish our way down to Long Island, bottom fishing and trawling before we spend the last night moored at Long Island.
Day 6 – Bottom fish and trawl till 12pm, then steam into Exmouth arriving around 3pm.
All your fish will be cleaned, filleted frozen into foam boxes for you take home.
Fishing
gear, bait, ice, daily cooked breakfast, lunch and dinner, soft drinks
and water will be provided. All you need to bring is your snorkeling
gear, sleeping bag if you wish to sleep in the air-conditioned cabin or
swag if you prefer to sleep under the stars.
BYO Alcohol.
You are more than welcome to bring your favorite fishing rod.
Please note all trips can be tailored to suit your needs.
Max 10 people.