Discover SCUBA experience Muiron Islands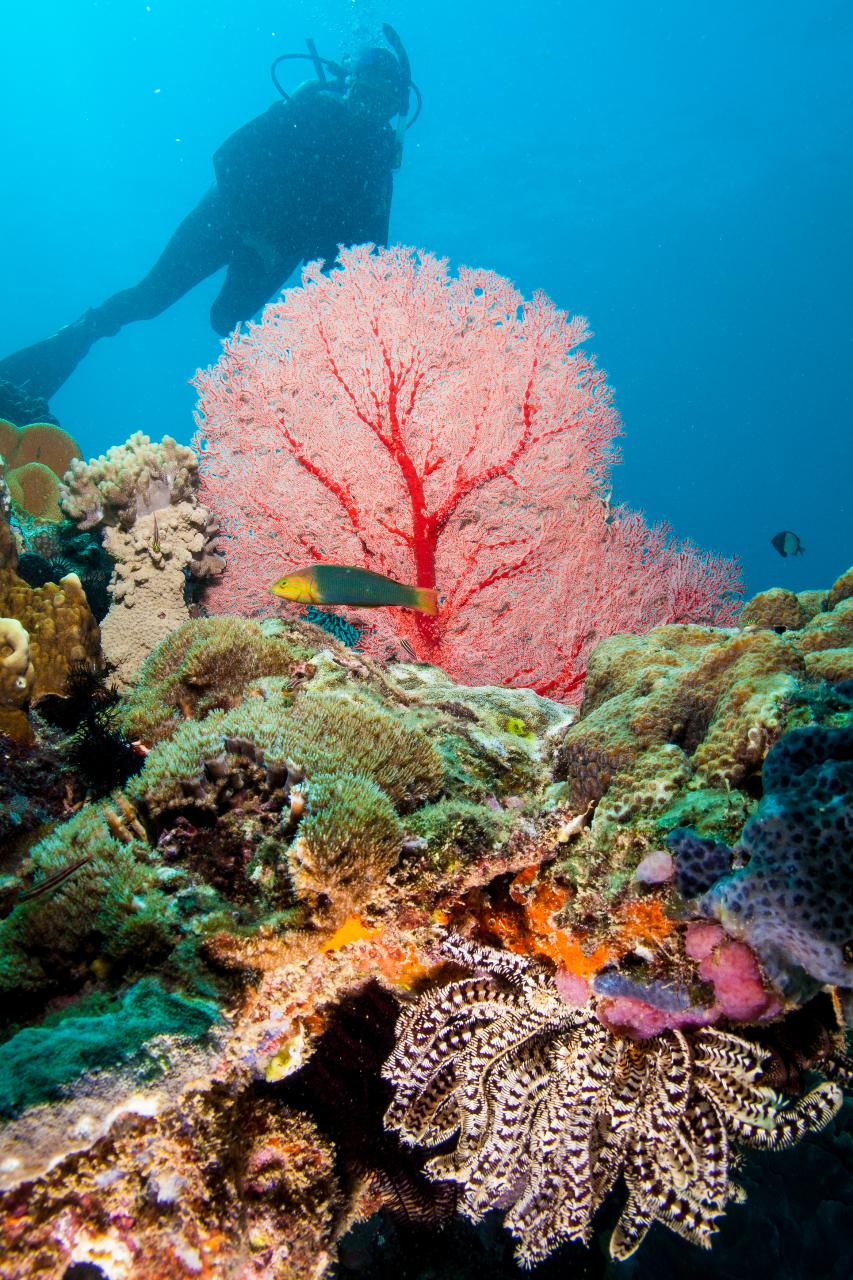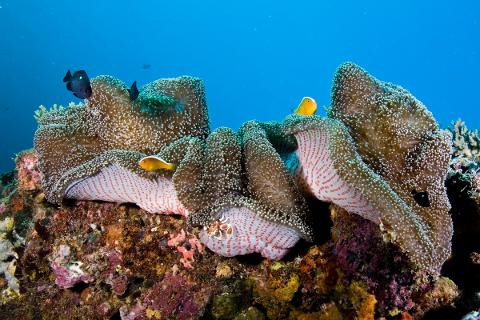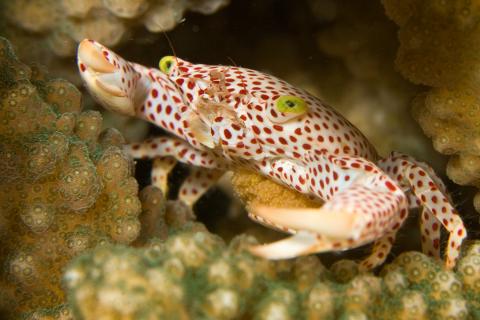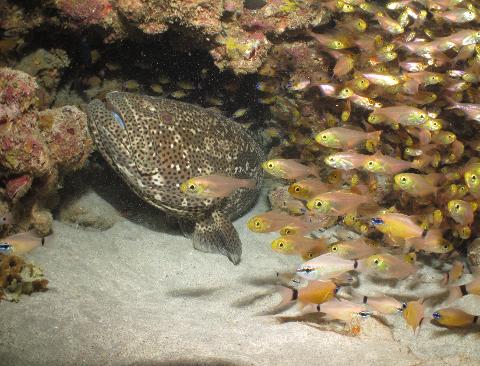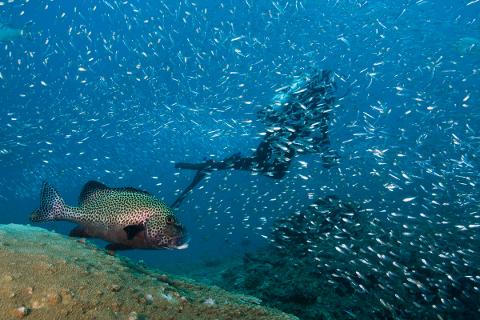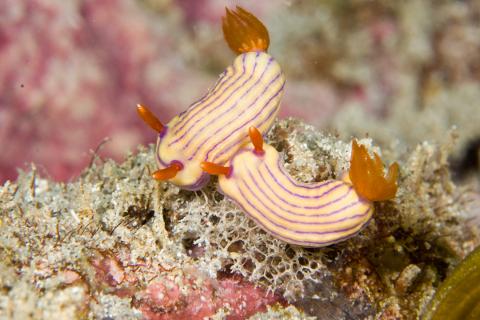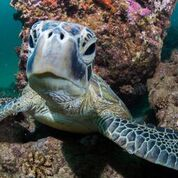 Durata: 8 Ore (circa)
Luogo: Exmouth, WA
Codice prodotto: MIDSD
Discover SCUBA Diving
Our Discover SCUBA Diving Experience is perfect for those who do not have time to complete an entire PADI Open Water Course and for those who just wish to have a taste of diving. The Discover Scuba Diving experience with us will include discussing some basic dive theory with your instructor, introduction to dive equipment and two boat dives. We will visit 2 different sites, the same dive sites that our certified divers enjoy so you'll know you are getting the best the Ningaloo Reef has to offer.
The D.S.D. course is suitable for everyone from 14 years old; those under 18 will need the written approval of a parent/guardian. You do need to have basic swimming ability.
Diving medicals are not required to participate unless you have an indicator such as (but not limited to) asthma. A Medical Questionnaire will need to be completed at time of booking.
Please see *** DISCOVER SCUBA DIVERS CONDITIONS **** Below.
Surrounded by an abundance of coral gardens, rocky ledges and intriguing dive sites, the Muiron Islands are located about 10nm north east of Exmouth. Keep your eyes open during the trip across to the Islands for ospreys, shearwaters, turtles, manta rays, dolphins, seasnakes, and during their migration, humpback whales.
We have a wide range of dive sites with a perfect depth of 12m and usually only gentle currents, the dive sites around the Muiron Islands are suitable for all levels of snorkelers and divers. Swim-throughs and ledges provide plenty of places to search for shrimps, nudibranchs, eels, juvenile angelfish and other timid creatures. In mid-water and against the reefs look for friendly potato cod, large rankin cod, turtles, nurse sharks, soft coral gardens, anemones, clams and 1000's of darting, colourful reef fish. Late in the year, manta rays grace several of our dive sites, too.
Included;
- Discover SCUBA learning booklet
- Patient and enthusiastic Instructors introducing you to this incredible under water world
A fresh buffet lunch, drinks and snacks
- High quality snorkel equipment
- Experienced crew to guide you on your adventure!
- Complementary transfers from accommodation in Exmouth.
Booking with us

A $100 deposit per person holds your booking with full payment due a minimum of 14 days prior to your tour.
We offer a complete snorkel and diving service, with professional and helpful staff. Talk to us about our other snorkel and diving charters, courses and services - we are only too willing to assist.
*** DISCOVER SCUBA DIVERS CONDITIONS **** Essential reading!
* EACH and every DSD Participant must read and answer the first page of the 'Medical Questionnaire' at time of booking and acknowledge they have answered 'No' to all Questions on the booking form 'Check Box' before the day of the tour. Medical Questionnaire
A 'Yes' answer may definitely require clearance from a doctor before you can participate and you will only be allowed to snorkel.
No refunds or monetary downgrades are possible on the day of the tour if you suddenly answer a 'yes' on the medical questionnaire. And it is the responsibility of the persons who book the DSD, to ensure every & each person in the party has completed the medical questionnaire prior to the date of the tour, bringing a 'Yes" answer to the attention of shop crew at Exmouth Dive
NOTE!! An additional PADI Medical form will be actually filled out on the day of the tour with your Instructor, upon which if you suddenly answer 'Yes' will result in you not participating in the DSD, but you will become a snorkeller. No refunds or monetary downgrades are possible on the day of the tour if you suddenly answer 'yes' on the questionnaire and you will only be allowed to snorkel.
Advance bookings are essential for Discover Scuba Diving. This includes the use of all the necessary equipment air fills, transfers from your in-town Exmouth accommodation and 2 boat dives. We require a minimum of two participants to conduct our DSD program; in the unlikely event that we do not have a second person by 4:30pm the day before your scheduled date you will have two options: 1 – a full refund or 2 – you can pay an additional fee and have a private one-on-one session.
We reserve the right to alter or cancel specific dives/tours/courses without notice due to weather, sea conditions, minimum numbers or other factors. We always recommend that you travel with flexibility in your itinerary and with travel insurance – please contact your local travel agent for details on the best travel insurance for your travel needs. See our 'Booking Terms & Conditions'
Proof of Age required for any Seniors and Family/Child Rates.